Besides the Season 4 opening tribute to Elvis Presley by Justin Shandor, the majority of the bands being honored have toured at least semi-recently and can be considered "active".
In fact, several of the bands were actively on tour (or had just come off tour) when their respective tribute bands performed (Elton John played The Staples Center just days after Kenny Metcalf as Elton made his second featured appearance on AXS TV). 
There was also Blonde Day (who performed as No Duh last season) recreating an actual new wave/ punk rock performance that took place years ago at The Whisky A Go Go, the venue the show filmed at for Seasons 3 and 4.
With the 3 "combos" during the season (bands representing more than one group – Billy Joel/ Elton John (Billy Joel 2 Elton John),  Boston + Styx (Bostyx) , and Black Sabbath + solo Ozzy Osbourne (Ozzmania), which made it possible to see a total of 15 musical acts in 12 shows.
There was classic rock by Heart tribute band Dog N Butterfly, "swamp rock" by Credence Clearwater Revival tribute Fortunate Son, Lynyrd Skynyrd Southern rock Tribute Southbound and Company, Pearl Jam grunge tribute The Ten Band as well as rock/metal tributes to Def Leppard (Pyromania) and Van Halen (Fan Halen).    The season ended with Neil Diamond tribute Super Diamond when Season 5 was announced for next Spring.  
Brian Pardee is one of the guitarists in The Ten Band – a tribute to Pearl Jam.  He watched seasons 3 as a viewer before being chosen to perform on the show.  He really enjoyed Justin Shandor as Elvis and Dog N Butterfly and is especially fond of tributes to the acts that no longer tour:  "It's our only opportunity to relive the experience."  He was very honored to play at the historic Whisky A Go-Go and stated that "Most people don't know what a monument it is." He went on to add that "Katie Daryl is a great host and no one can deny her love and support of music.  Just look at her resume.   She's not just a pretty face…… it was a wonderful and overwhelmingly positive experience performing on the show"   He gives thanks to Katie and the entire AXS TV and Whisky crews for everything and can't wait for season 5!
"Schmitty" from Atlanta, GA says that as a viewer that plays in a cover band, he was most impressed with Bostyx this season.   He enjoys Katie Daryl's outfits and says, "Katie is the awesome hostess with the mostest."   His favorite quote for the series was "I'm unique — just like everyone else"
Long time attendee and viewer Kevin Blatt describes the show as "a wonderful way to spend your Tuesday evening" and lists Justin Shandor as Elvis, Dog N Butterfly , and Bostyx as his favorites from this past season.    
Nick McLaren watches the series on TV and was able to make it out to one live show this season.  His favorite memories of the show were the guest appearances by "Mick, Elton, Freddie, and Bowie" during Season 2 and says Season 1 tribute band Queen Nation pays tribute to "a very challenging band to perform well, and they do it flawlessly."   He'd like to see more stellar bands in season 5 and perhaps "a mash-up show of previous musicians performing various songs together."  He went on to add, "I love that this is a thing that exists, and really appreciate the time and effort that's gone into making it so."
When asked what he liked the best this season, live attendee and TV viewer John Stock listed Katie's dresses and the live Bostyx show he attended as his favorite things.    Bonfire from Season 3 has been his favorite tribute in the series and he'd like to see a tribute to Scorpions in the upcoming season.
Deanna Roumimper has attended most shows since the beginning.   The highlight for her in Season 4 were the tributes to Billy Joel 2 Elton John, Super Diamond , and Fortunate Son.   Her favorite things about Season 4 was"Rocking out in the audience by such a great array of tribute bands….  I would close my eyes and I am right back to the concerts of the originals!   Pure Awesomeness!…."   She added that "DSB (from Season 1) is far and away the best tribute Journey band! They are great guys who are humble and are not bad to look at!"
Live attendee and TV viewer Rick attended 7 live shows and lists The Ten Band  is his favorite of the season.   He's looking forward to rocking more next season.  He is also very fond of DSB "because Journey is deserving of a great tribute band, and DSB really hits it."
Tom Rothstein has seen 20 shows from season 2 to 4 and says – Justin Shandor's tribute to Elvis topped Season 4 and he also really enjoyed the performance of Strangelove, Led Zepagain, Purple Reign and Rhymin' and Stealin' throughout the series.  "A great show, great host with the right energy",  He Is "bummed when the show is on break" and he's also anxious to hear the announcement for the Season 5 tribute bands.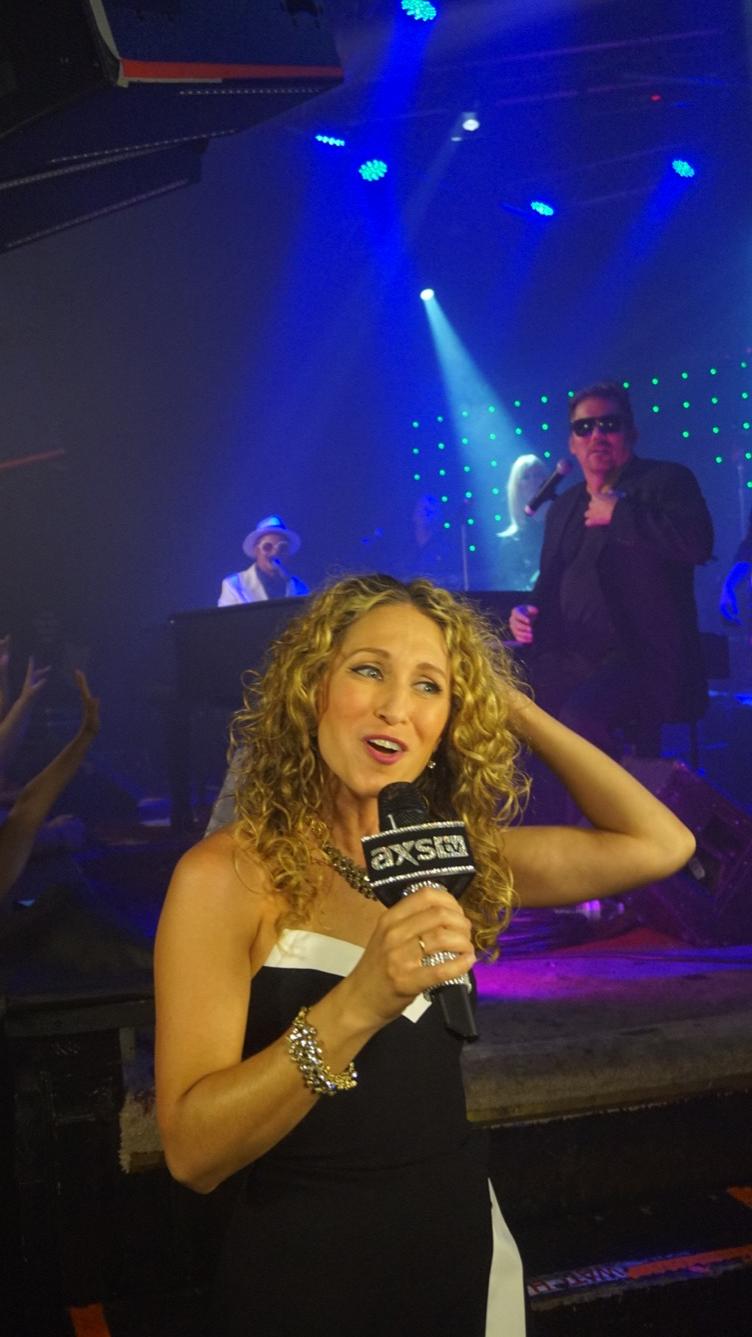 Tribute performer Todd K. said it was hard to pick a favorite between Elvis tribute Justin Shandor , Fortunate Son, Bostyx and Dog N Butterfly and added that "Katie does an amazing job and WGTB is a great opportunity and experience for some very talented folks……" 
Longtime TV viewer Larry Underhill catches every show on the DVR just in case he misses any when they go live. The tribute bands Pyromania, Fan Halen and Bostyx were his favorites and he thinks "Katie Daryl did an awesome job signing all the bands to play — they were ALL spot on in their tributes……watching and listening to these amazing tribute bands AXS bring to us every week.  His favorite band was MR SPEED – the KISS Tribute at the end of Season 3 saying: "those guys were dead on in their appearance and musicianship…. it's too bad I live out of state instead of L.A. I would be at every show!"

One fan that attended seven live shows over the season enjoyed Southbound and Company the most and even suggested that perhaps the show go out on the road.  Perhaps these bands could put tour packages together.     
Richard Davis, a viewer from Texas says, "Each episode is unique and Katie is an awesome host. I like to tweet in and she always interacts with the fans."  He really enjoyed The Iron Maidens from Season 2 and would like to see a Stevie Ray Vaughan tribute next season.
An attendee and TV viewer of all four seasons, Stacy B., said "Bostyx blew the roof off The Whisky" and named DSB (tribute to Journey) from Season 1 as her favorite stating that "everyone involved with the shows work so hard to entertain us."    She looks forward to more great bands and hopefully more new wave/classic rock.
Live show attendee Randy says he likes the ones that look and sound like the original band and that Fan Halen took him back to when he'd see Van Halen in the '80s.  He also liked the performances by Queen Nation, Led Zepagain, Bonfire, No Duh and many others.   For Season 5, he suggested a "best of" show and to bring back some of the best tributes from all four seasons.
TV viewer Chris is a huge fan of Pearl Jam and said The Ten Band was "110% legit", as was Ozzmania– a tribute to Ozzy and Black Sabbath and Super Diamond.   He stated, "Throughout the series, Katie Daryl has been a bright shining star.   Such a great host.  And Kenny Metcalf is always superb."   He has seen The Fab Four (from Season 2) twice, would like to see a tribute to Tom Jones and is looking forward to seeing what other great tributes there are.  
Self-described "Loyal Live Attendee" Rick Galbraith praises the high energy of the fans, bands, the Whisky a Go Go staff, the AXS TV production crew,and, of course, Katie Daryl.    He commented that  "the same killer mix of high octane shows — not just one person, the entire experience, and support of returning Tribute band members showing up though out the entire season.   I love what you guys do — thanks for keeping the good old days of rock n roll alive, AXS TV!"
Jeff Lowenthal is a TV viewer from Billings, MT.   He enjoys seeing tribute bands he's  not familiar with and really gave the thumbs up for Fan Halen — "The singer was dead on for David Lee Roth. I was very impressed.   I'm hoping to attend a live show one day — there's a ton of history there."
Jackie Fuller knew most of the songs which "brought back incredible memories."  She's recorded and enjoyed every show.  As mom of "Eddie Fan Halen" (Derek Fuller), her three favorite bands of Season 4 (in specific order) were Fan Halen, Dog N Butterfly  & Bostyx.  Her very favorite and most touching moment was when her son turned his Guitar around and it said "I HEART MOM".  She is very proud of the band's hard work and talent.
Don Hill is a viewer that has watched all 4 seasons on TV.   Fortunate Son and Dog N Butterfly were his two favorites for Season 4.  He said, "seeing what Katie wears each week is also a big plus."  From past seasons, he was most impressed with Wild Child (Doors Tribute – Season 1) AND Strangelove (Depeche Mode tribute – Season 2).    He  looks forward to more great bands next season and would like to see tributes to Oingo Boingo, Chicago, Supertramp, Steely Dan, Genesis, REM  and says "keep up the good work!!"
According to photographer Sal Gomez, ""Every night is a blast – as with most things, it's how you start that brings the biggest impression and this season, Justin Shandor as Elvis was an amazing choice and the other two that left the biggest impressions were Dog N Butterfly and Bostyx.   Watching the infectiously giddy and funny  Katie Daryl during her intros and outros and how she has ''brought this tribute community together" are two things that stand out for Sal.    Being a huge Beatles fan, he hopes Season 5 does a special tribute to John Lennon who would have turned 75 in 2015.
Photographer Manny Dominguez started attending the show in Season 2 and has been involved in the tribute band scene for quite a few years and is looking forward to many more.   Manny really pays attention to the look, sound and performance of each band.   As such, his favorites of the season were Justin Shandor (Elvis) and Fan Halen.  As a big advocate of Katie Daryl's dresses and the tribute scene in general, he's proud to be a part of the growing family of tribute stars, friends and fans.  He'd like to see a Season 5 roster that includes classic rock, new wave and a little R&B and would also like more time added to each set list, as some of the past seasons' shows have been 90 minutes or more in length. 
Robert Covington said he came across the show early on in Season one and has been "hooked ever since."  He attends as many shows live as he can – around six per season, despite an incredibly long drive to get there.  "Unfortunately, I travel for work, too.   Thank God for DVR. 
He recapped the season quite well:
Justin Shandor as Elvis kicked off a good season.  By PYROMANIA (a tribute to Def Leppard), the season was in full swing.  Blonde Day as Blondie had me crying that the end was near and Super Diamond  – a tribute to Neil Diamond closed the season in style.  Queen Nation was the first tribute I saw and was amazed by the showmanship and true sound and could say the same about Hollywood U2…..  I always watch what I miss, but there's nothing like being there….. The audience and the bands are now my friends. I look for shows to go see them."
He also lists GnR tribute Guns 4 Roses, The Nirvana Experience, AC/DC tribute Bonfire (one of his very top picks). Led Zepagain and Alice In Cooperland as having put on "amazing shows".  He's also a huge fan of Katie Daryl and would like to see tributes to such bands as Cheap Trick, Sublime, and Michael Jackson on Season 5. 
"I loved making it in the commercial for season 3 close. I got a call from across the country that someone was laying in bed with their wife and jumped up when they saw me.    My phone rang the next day at the office."
Season 4 band line-up:
Sept. 9 – Justin Shandor: a Tribute to Elvis  JUSTIN SHANDOR AS ELVIS
Sept. 16 – Pyromania: a Tribute to Def Leppard DEF LEPPARD TRIBUTE "PYROMANIA"
Sept. 23 – Fortunate Son: a Tribute to Creedence Clearwater Revival CCR TRIBUTE FORTUNATE SON  
Sept. 30 – Billy Joel 2 Elton John: a Tribute to Billy Joel and Elton John Billy2Elton
Oct. 7 – Dog N Butterfly: a Tribute to Heart Dog N Butterfly
Oct. 14 – Fan Halen: a Tribute to Van Halen Fan Halen
Oct. 28 – Ozzmania: a Tribute to Ozzy Osborne & Black Sabbath OZZMANIA
Nov. 4 – Bostyx: a Tribute to Boston & Styx BOSTYX
Nov. 11 – The Ten Band: a Tribute to Pearl Jam THE TEN BAND – PEARL JAM TRIBUTE
Nov. 18 – Southbound and Company: a Tribute to Lynyrd Skynyrd "SOUTHBOUND AND COMPANY"
Nov. 25 – Blonde Day: a Tribute to Blondie Blonde Day
Dec. 2 – Super Diamond: a Tribute to Neil Diamond Super Diamond/ Season Recap